1 / 9
Audi V8 | The quattro's luxury flaghip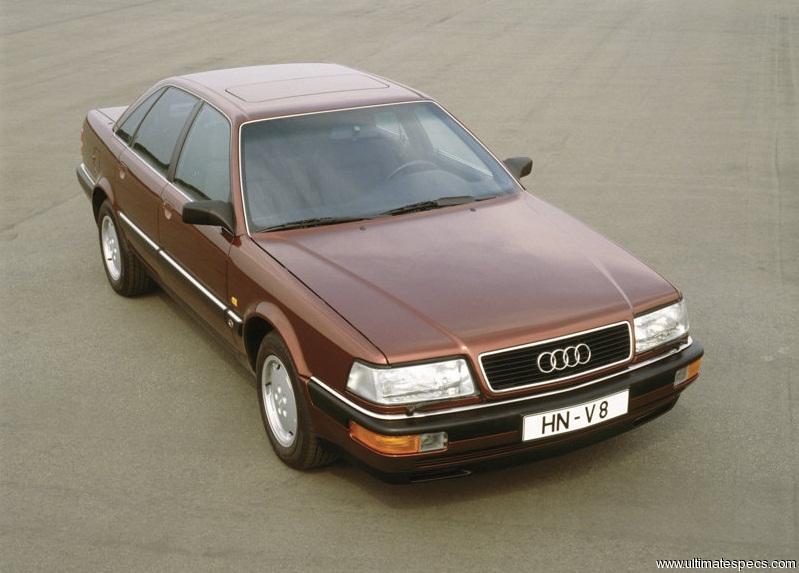 In the automotive world, Audi stands nowadays as a premium manufacturer. However, it's never been easy to be a part of the same elite as Mercedes-Benz, BMW, or Jaguar. Many brands have tried to offer successful full-size luxury sedans, but none have succeeded except Audi and Lexus at the beginning of the 90s.

The Audi V8 debuted at the end of 1988 at Paris Motor Show as an automobile designed to honor the German manufacturer and introduce it into the luxury segment.
Of significant dimensions, the V8 had an 8-cylinder engine in V with 3600 cm3, necessary to carry this 1700 kg sedan, reaching up to 146 mph (235 km/h). The car's heavyweight is explained in part by the car's extensive standard equipment.
Curiously enough, there aren't many options in terms of equipment. Unlike Mercedes-Benz and BMW, almost everything is standard, including wood trim, Connolly leather, alloy wheels, electrically adjustable front seats, automatic climate control with digital display, and metallic paint.
Furthermore, being a car aimed at a particular public, this Audi had an automatic transmission, ABS, and the "Procon-ten" system. Competitor of the BMW 7 Series and the Mercedes S-Class, the Audi V8 was adopted by some governments as an official car and opened the road for the Audi A8 series, still on the market nowadays.
© Ultimate Specs