1 / 8
Before unveiling
The Buick LeSabre was one of the most famous American sedans in the 1960s. Its nameplates debut occurred much earlier, in 1951 as a concept car, and introduced aircraft-inspired design elements like the wrap-around windscreen and tail fins, which became popular on automobile designs in the second half of the decade.

The Buick LeSabre started to be manufactured in 1959, replacing what was previously known as the Buick Special and was available in a variety of body configurations.
Buick LeSabre - First Generation
The first generation of the Buick LeSabre was produced from 1958 to 1960. It came with slanted headlights in front along with a chromed square grille similar to the 1958 Buick and "Delta-wing" fins back, along with round taillights.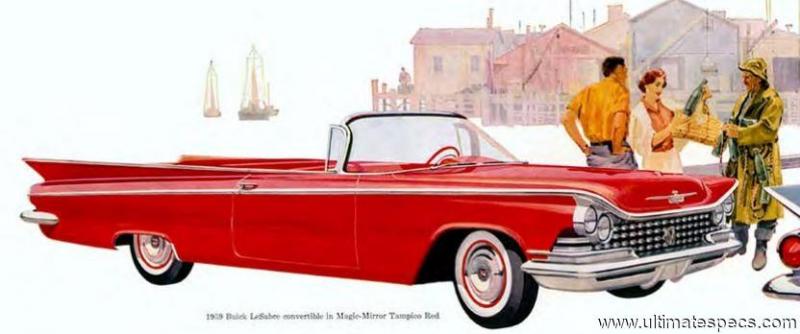 Besides its bold, innovative styling, Buick LeSabre also adopted the new GM B and C-body used on all of the corporation's full-sized cars.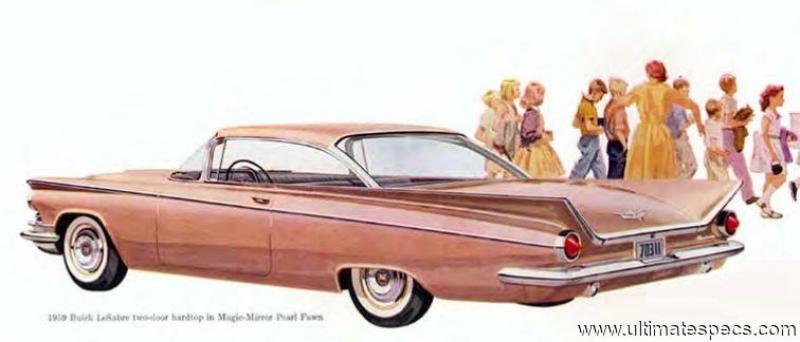 Its standard version engine was a 364 cubic inch V8 capable of producing 250 horsepower. Two other versions were also available; an economy variant with 235 horsepower and a power-back version with 300 horsepower. A three-speed manual transmission was the typical transmission arrangement. However, the two-speed Dynaflow automatic transmission was optional for most Lesabre models.
The 1960 year model, however, saw a significant facelift within the first generation, with an almost entirely new body design.


© Ultimate Specs